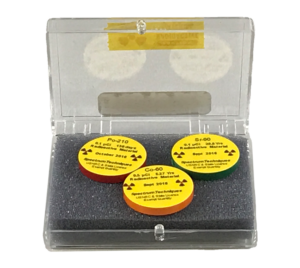 Radioactive check sources  available in a range of radionuclides with Alpha, Beta, and Gamma emissions.
Most of sources are exempt from CNSC licensing, safe to handle, and don't require special storage or disposal.
Designed for use as reference sources, activities are selected to produce a sufficient measurement to check detection equipment or conduct radiation science experiments.
Don't See What You're Looking For?